Meet the Staff
Every member of our staff is an active, gigging musician.Together we have a combined 150 years of gigging experience!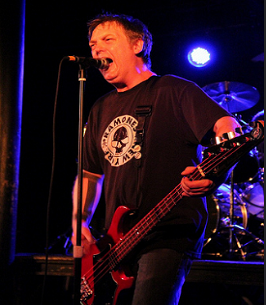 Name: Billy Bergeron
AKA: Billy Void
Band: I.V. League
Weapon: Bass Guitar
Guitar Hero: Jake E. Lee
Store Specialty: Basses, Accessories, Guitar Pick Fix
Name: Eric Berg
AKA: Shred E. Kilowatt
Bands: The Regenerators, Virgin Whores
Weapon: Guitar
Guitar Hero: Jimmy Page
Store Specialty: Guitars, Pickups, Full Stack Attack
Name: Tom Carlson
AKA: Death Metal
Band: The Regenerators
Weapon: Bass Guitar
Guitar Hero: Kurt Cobain
Store Specialty: Parts, Repairs, Angst
Name: Brad Johnson
AKA: Bradley J.
Band: The Regenerators
Weapon: Guitar
Guitar Hero: Ace Frehley
Store Specialty: Sales & Anxiety
Name: Taylor Froehlich
AKA: Taytay
Band: Trita
Weapon: Left Handed Bass
Guitar Hero: John Denver
Store Specialty: Effects Pedals & Web Chaos
Name: Matt Parkins
AKA: Matthias
Band: VolsungaSaga
Weapon: Guitar / Vocals
Guitar Hero: James Hettfield
Store Specialty: Sales and Matt Work
Name: Mike Mastel
AKA: Head hunter
Band: Brüder
Weapon: Guitar
Guitar Hero: Josh Homme
Store Specialty: Repairs & Sales
Name: Rob Ristow
AKA: Homewrecker
Band: Shadow Dancer
Weapon: Difiance Seraph
Guitar Hero: Paul Gilbert
Store Specialty: Luthier & Mad Science